Welcome from the Headteacher
Our school opened in September 2003 to provide mainstream education for pupils on the Madley Park estate.
We can accommodate 315 pupils and also have a nursery, with 48 part time places. The nursery runs for morning and afternoon sessions for children aged 3+. From September we will be offering 30 hours a week- please click here for more information
Our school has a very clear vision at its heart:
Achieving excellence by challenging boundaries
Our aim is to value each pupil. To provide learning opportunities that will develop the whole child. We will encourage them to have limitless aspirations, to have a passion for learning and to enjoy life and above all, have a sense of fun.
Our vision and aims are intricately thread through the lifeblood of the school – through the lessons that we teach, the activities we undertake and the additional opportunities that we offer to each child.
The school works alongside Springfield Special School. Both schools are based on the site known as The Bronze Barrow chosen to reflect the historical nature of the area. The schools are built around the site of a Bronze Age burial ground, hence, the horseshoe shape of the building. The two schools co-exist yet maintain their own individual identities, staff, governing bodies and pupils.
Paul Thomas
Headteacher
Madley Brook CP School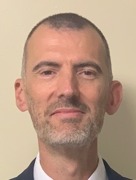 ---
If you have any safeguarding concerns for children at school or within your community please contact MASH on 0345 050 7666 or contact LCSS North on 0345 241 2703